Difference between revisions of "Publications"
From BACID
m

m

Line 7:
Line 7:
 

<br />

 

<br />

 

<br />

 

<br />

 
+
 
+
 

<br />

 

<br />

 

<br />

 

<br />
---
Revision as of 13:48, 25 February 2019
Potential Contributions of South East European Local Governments to the Regional Economic Area






http://www.kdz.eu/de/file/29602/download Link to report: [1]










This book is a result of the programme "Building Administrative Capacity in the Danube Region and Western Balkans (BACID)". BACID aimed at strengthening the governance structures in the Western Balkan and the Republic of Moldova with focus on local governments and European integration. It has been supported by the Austrian Development Agency and implemented by the Austrian Association of Cities and Towns (AACT) and the KDZ Centre for Public Administration Research.







Link to book: The future of Europe – built on strong municipalities Impact of the European Union on local authorities










Public-Private Partnership Guidelines for Local Self-Governments
As part of the mentoring support provided to the City of Podgorica (Mentoring to City of Podgorica in Public-Private Partnership), the BACID programme has elaboated the Public Private Partnership Guidelines for Local Self-Governments based on the experiences of Austrian cities and municipalities:
NALAS publications developed with BACID support
NALAS - Network of Local Authorities of South-East Europe (www.nalas.eu) gathers 16 associations. The Network represents a unique regional platform for cooperation and exchange of experiences between municipal professionals and decision-makers from the region. As such, it is one of the main partner to KDZ and AACT in implementation of the BACID Programme and various publications are result of this cooperation:
Open Government Implementation Model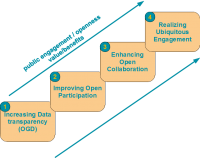 The Open Government Implementation Model (Version 2) has been developed by KDZ for the City of Vienna, as contribution to its Open Government Strategy:
LOGON Network 1998-2008
LOGON (Local Governments Network of Central and Eastern European Countries) was an EU funded project lead by the Austrian Association of Cities and Towns in patnership with the Council of European Municipalities and Regions (CEMR) and 24 local government associations from 19 countries. The purpose of the project was exchange of know-how of local governments in EU Member States on how to build capacity for effectively dealing with EU policies and the challenges and opportunities of EU membership. The project results are presented in several publications on the role and obligations of local governments in the EU:
Publications of BACID partners
Danube Project Support Toolkit published by EuroVienna
Documents on the role of local governments in fight against human trafficking provided by the Danube Region Strategy PA 10
Guidelines for municipalities developed by the Council of the Baltic Sea States (CBSS): THB Guidelines for Municipalities

Background Report for establishment of the EUSDR City Network against THB prepared by Europa Forum: EUSDR City Network against Trafficking in Human Beings: Background report on framework conditions and institutional landscape